Standard, Our TV Solution Has Everything You Would Expect
And we complement it with features specific for your market segment
Hospitality TV Solution
io83 offers TV streaming solutions for the hospitality market, within the market segments Independent Hotels (10-100 rooms), Hotel Groups and Healthcare. The hospitality TV solution is managed, cloud-based, privately branded and available to any property with a broadband internet connection. Our technical solution does not include any content distribution rights.
What's in Our Hospitality TV Solution
Guest, resident and patient expectations are changing, explore what's included in our product.
TV Solution
White-label, modern TV solution with a simple-to-use user interface, supporting hospitality TV's from market-leading TV manufacturers. TV signals*, high quality streams, tools for branding and line-up configurations and monitoring are all included.
Property Information Screens
Attract attention to the information and impressions you want to share with your guests. Ranging from information about opening hours of your breakfast buffet, to bicycle rent, room service or promotions on special activities.
Various Interfaces Integrated
With our full integrated user interface, guest are redeemed from various separate user interfaces, and now have one intuitive user interface from where they can access what is important to them.
* = applicable to those available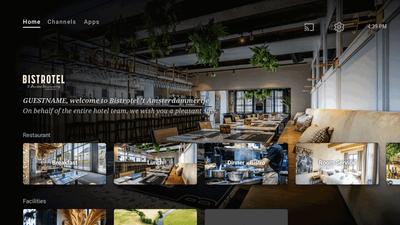 Tailored for Your Situation
Independent of the size and situation of your property, our product is tailored for you!
Signals
Whether you want to use DVB, IPTV or OTT signals, our platform supports it. Configuring the optimal setup for your property, to provide an excellent watching experience.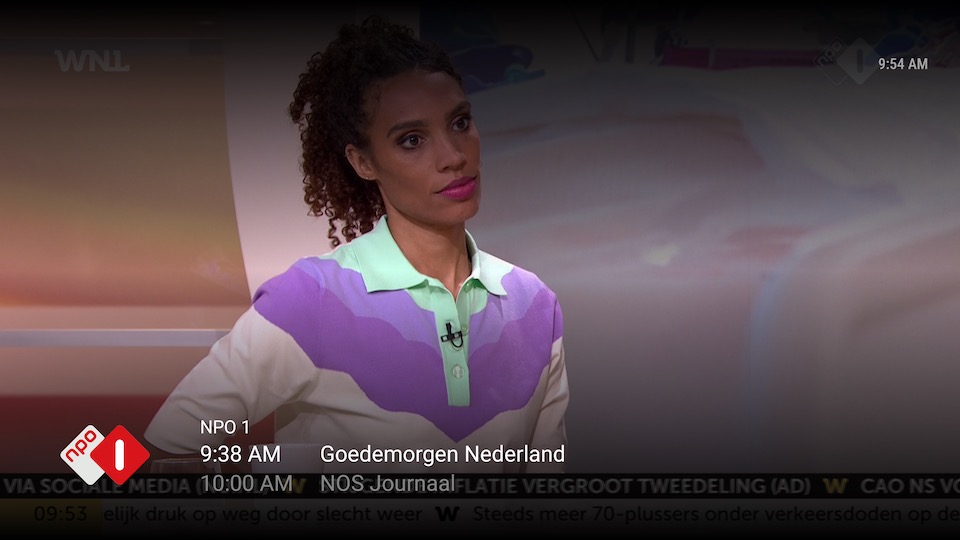 Customizable
Customize the TV service to match your corporate design and extend the overall guest experience by providing impressions from your facilities.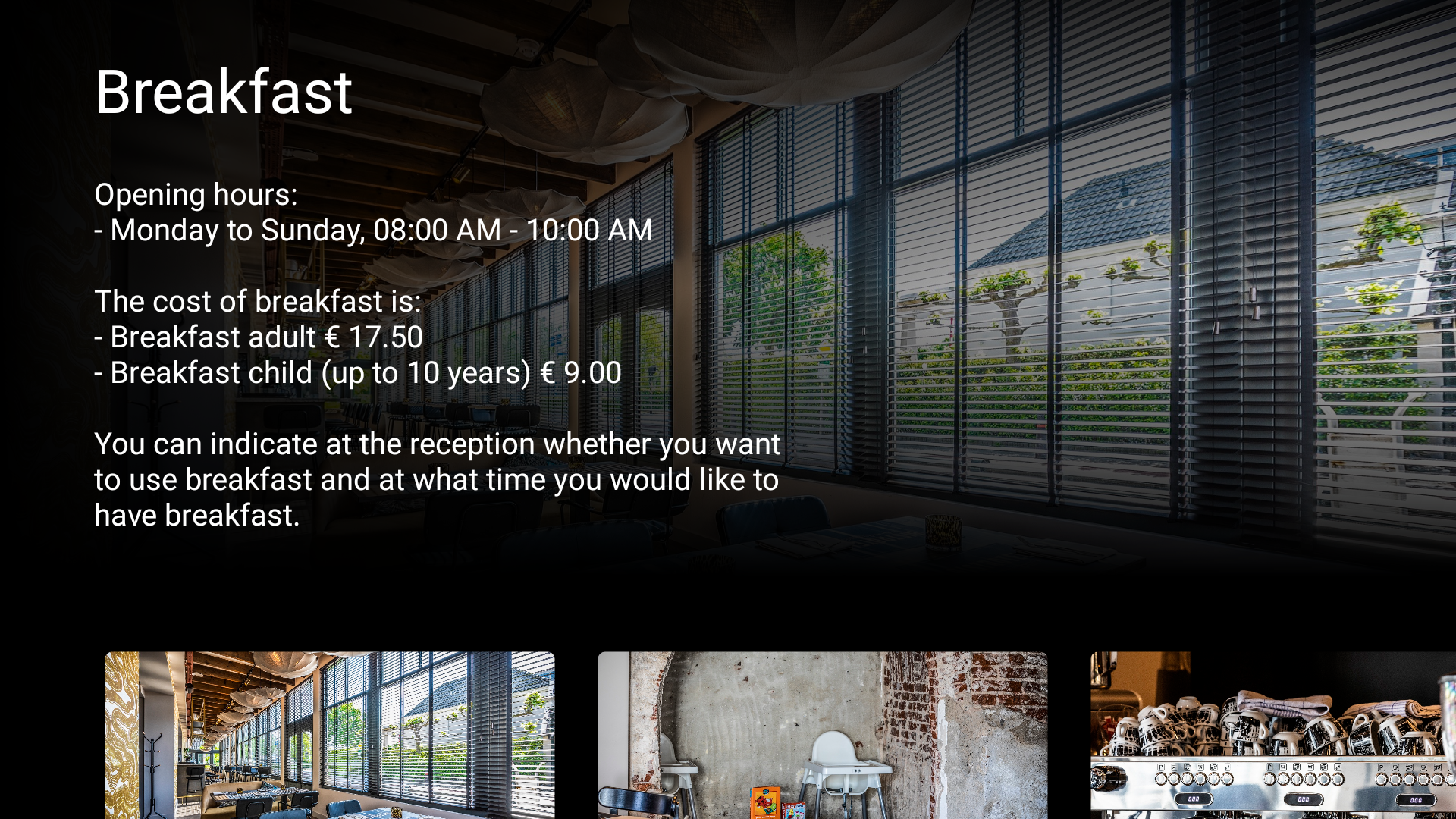 Size Independent
Our TV solution is available for properties starting with a minimum of 10 rooms.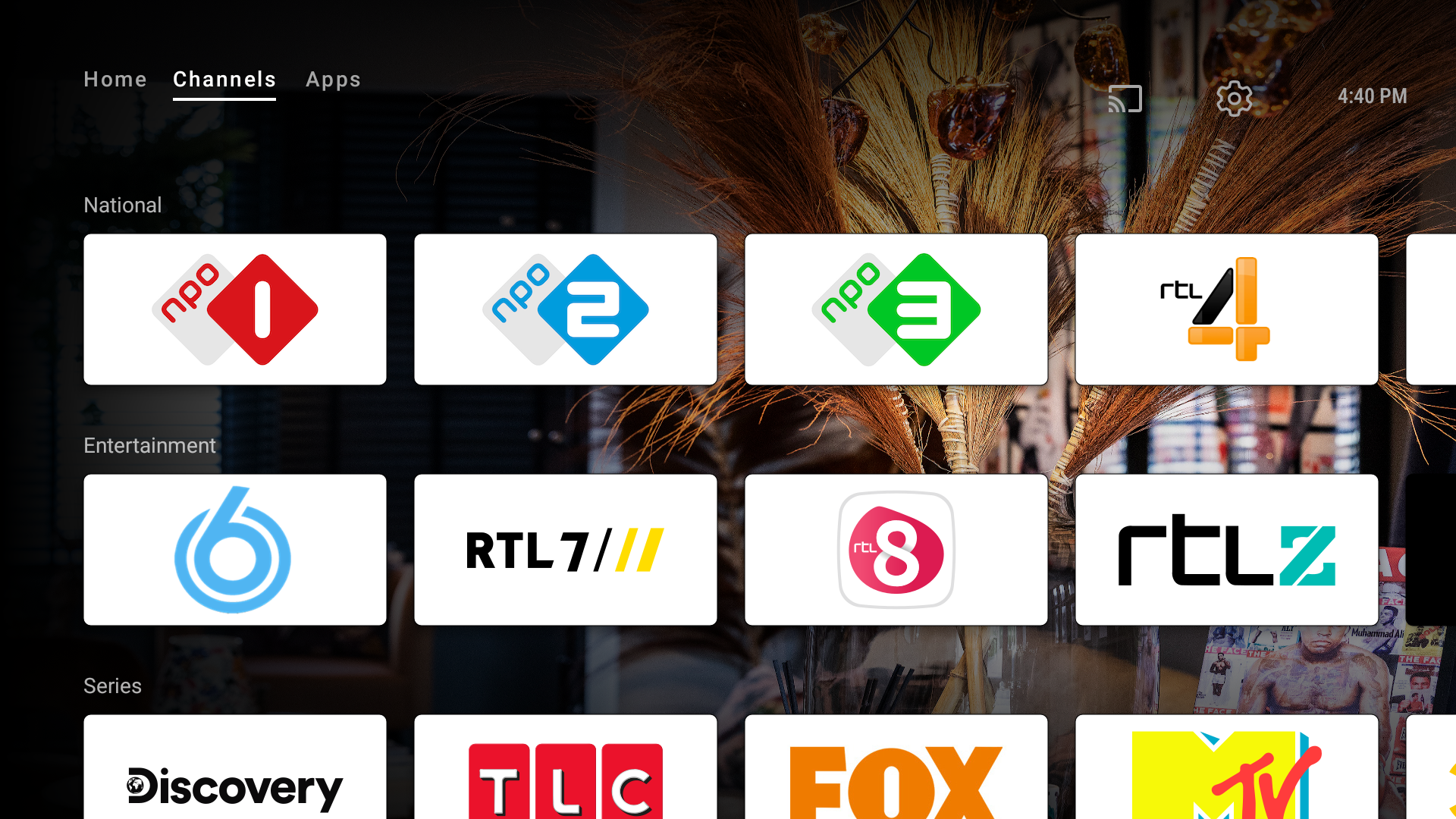 What's Needed to Deploy Our Hospitality TV Solution?
Thank you for your interest in our hospitality IPTV solution. Below you will find what's needed to start with our TV solution. Please contact us if you want more information.
Checklist requirements property:
Broadband internet connection
Cabled internet connection in guest rooms
Philips MediaSuite TV's (HFL5* & HFL 6* series)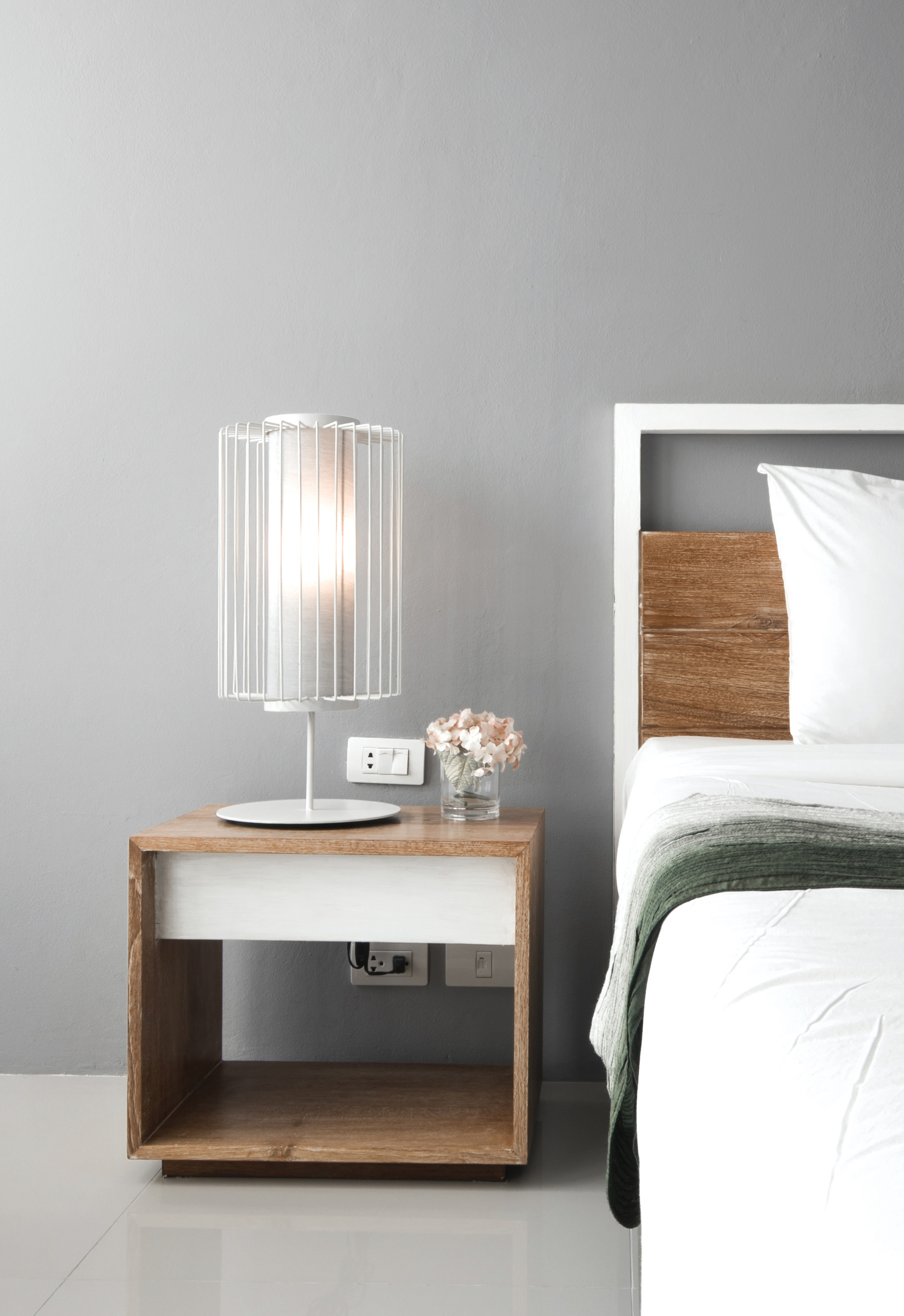 Independent Hotels
(10-100 rooms)
Show unique character of hotel
High quality tv signals
Available for smaller hotels
Hotel Groups
Showcase your facilities
Event information for groups
Increase upsell using API's
Cost effective solution
Healthcare
Patient food menu choices
Register for activities
Photos shared by relatives